Hardwood Flooring in Sarasota, FL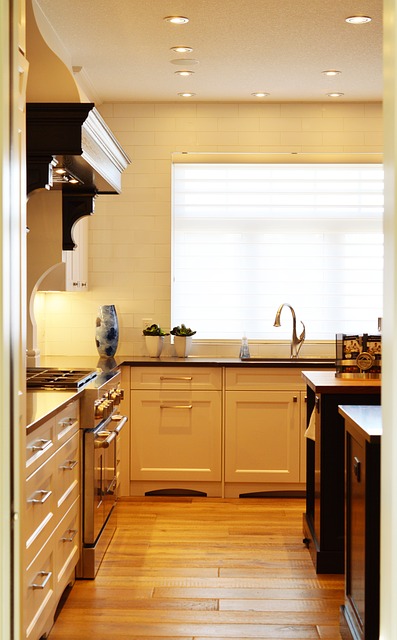 Improving the look and value of your home are simple with the addition of hardwood flooring. Hardwood is the most coveted material among homeowners and business owners alike. Refreshing a living space with the flooring you know will last for decades eliminates a major décor concern and gives you the confidence you need in the performance and appearance of your floors.
Hardwood floors provide a perfect canvas for any type of home décor, regardless of your aesthetic vision. Whether you're interested in a sleek, modern design or a more rustic, aged look, you can depend on an option from our collections to bring your design ideas to life. We carry a large inventory of wood floors that complement a full range of wall colors and match all types of interior styles. With so many choices you are sure to find the flooring options that suit your needs in appearance, performance, and even price.


A Hardwood Flooring Store Offers Many Options
Our hardwood flooring store is a locally owned franchise with nationwide buying power that gives us access to products from some of the top manufacturers in the industry. We are also part of a large flooring distribution network, which ensures that you'll receive your selected hardwood style more quickly than you would with any other store. Thanks to our nationwide presence, we are able to provide you with all types of wood species, plank widths, and finish styles. You'll have the opportunity to see for yourself when you explore the vast selection of solid hardwood flooring that we carry in our showroom. No matter what your personal style preference may be, you can count on us for your next installation of hardwood flooring.
Never Overpay for Your New Dark Hardwood Floors
Whether you're looking for engineered or solid dark hardwood floors, you can trust us to give you a fair price. We are proud to offer a wide array of options that are designed to suit any budget, so you'll have a broad selection from which to choose your new floor. With so many stunning collections available in our inventory, you are sure to find the floors that best fit your needs in looks, performance, and price.
Replace Your Cheap Hardwood Flooring with a Visit to Our Store
Our customers regularly come to us in cases when they want to get the best flooring possible while knowing that they are not overpaying for their hardwood flooring. Rather than settling for cheap hardwood flooring that will not stand the test of time, you can enjoy luxurious and durable hardwood floors without having to break the bank. We work with you to find the best option for your financial goals, so reach out to our friendly and knowledgeable staff for assistance with your flooring needs. Whether you want to refresh an entire corporate office or just one room, our team makes sure you get the best value for your purchase.
Relieve Your Allergies with Our Light Wood Floors

When you bring your flooring concerns to us, our sales professionals will help you select the right flooring for your space. In cases where allergies are a serious issue, it is always our recommendation to consider options that won't contribute to health or safety risks for you or anyone in your home or business. With low-maintenance light wood floors, cleaning is simple and getting rid of dust and other allergens simply require an occasional sweeping and mopping of your floor's surface. We want you to experience all of the benefits that come with a new hardwood floor, including decreased allergy symptoms.
Benefits of Hardwood Flooring Installation from our Experts
Our flooring store has what it takes to be your source for all of your flooring needs. In addition to our showroom, we are a business that provides you with professional hardwood flooring installation service. Our experts have the tools and experience to make sure your floors are meticulously installed and can last for decades.
The natural look of solid hardwood flooring makes it desirable and the perfect choice for all types of home décor preferences. Once your new floors are installed, you will reap the following benefits on these floors:
A Rich, High-End Appearance
Durability That Can Last for Decades
Stain-Resistance
Improved Air Quality Especially For Allergy Sufferers
Added Value to Your Property with a High Resale Value
Ease of Cleaning
Shine and Finishes with All Levels of Glossiness
No Need to Replace When You Can Refinish
Added Warmth to Your Home
Low Maintenance with Easy Cleaning Options


Relieve Your Allergies with Hardwood Floors
Bring your concerns to us and our sales professionals will help you select the right flooring for your space. In cases where allergies are a serious issue, it is always our recommendation to consider them in selecting your new floors. We want our clients to experience all of the benefits that come with hardwood floor installation, including decreased allergy symptoms. This flooring type is low maintenance and does not leave dirt or dust settled into the fibers of your floor.


Don't wait to contact us to transform your home with a new hardwood flooring installation. Contact us for more information about the styles we carry in our showroom. We serve clients in Sarasota, Longboat Key, Siesta Key, St. Armand's Key, and Lakewood Ranch, FL, as well as the surrounding communities.