Flooring in Sarasota, FL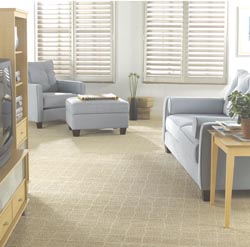 Create a fresh atmosphere throughout your home or business when you turn to the team at G Fried Flooring America. At our local showroom, we feature a variety of products and services for customers located throughout the area. Whether you are looking for carpet for your bedroom or hardwood for your entryway, we have a full selection of flooring in Sarasota, FL. Shop at our flooring store today to learn more about our collection from some of the leading names in the industry.
Top Flooring Options for Your Home
Eager to make a style change in your residence? While you may think your only option is to go through a lengthy and expensive remodeling project, you will achieve your design goals with ease by switching out your flooring. Our local store has the products you need to transform every room with a style that fits your preferences.
If your household has children or pets, it is important that you select flooring that is built to hold up to this heavy foot traffic. Our knowledgeable sales team is happy to answer any questions you have on our products. With our recommendations, you'll create a standout design with ease.
Shop with us today to enjoy your new floors without stressing over how to care for them. We deliver the maintenance guidance you need to keep your flooring products looking beautiful for many years to come.
Leading Brands from Our Showroom
Don't sacrifice quality when it comes to your new flooring options. Our showroom carries materials from some of the top names in the industry today. Visit us today to learn more about our flooring brands:
Hearth & Home
Gibraltar
Home Craft
Professional Flooring Installation Services
Once you have located the perfect carpet or hardwood for your space, let us handle the delivery and installation process. Our professional contractors are available to take on the rest of your project for you. By turning to us for your flooring installation, you can trust that we will deliver the leading standard of service in every room.
Our team has the expertise and tools needed to provide a quality result to projects of all complexities. We focus on the details to ensure that every plank or tile is placed in the proper position in your home. With our professional installation services, you will reduce the need for expensive repairs in the future.
Contact us in Sarasota, Florida, to learn more about our flooring options. We carry a full selection for customers located throughout Longboat Key, Siesta Key, St. Armands Key, Lakewood Ranch, and surrounding areas.